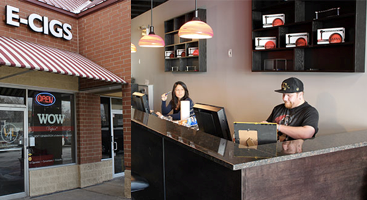 That's right V4Lers, we've opened up a new shop in Chicago's own Lincoln Square neighborhood! Come by and enjoy all your favorite vaping products in the heart of Chicago!
http://www.wowvapor.com/vapor-stores/il ... ode/60625/
Address:
E-Cigs by WOW Vapor
2307-B W. Lawrence
Chicago, IL 60625
Store Hours:
M-F: 10-8
Sat.: 11-6
Sun.: 11-4
From disposables to the DAVs and Vapor Zeus, you favorite vape shop is now even closer!
Here's a link to the announcement on our Facebook page:
https://www.facebook.com/events/651088804948860/
.